TRACER STUDY 2020
Dear IIUM Graduates of 2020,
Congratulations on your graduation.
As part of the graduation requirement, you are required to complete the Tracer Study Survey. The survey is used as a platform to know your views on the type of education you have received, the services provided and the facilities on campus during your stay at IIUM. The main purpose of the survey is to acquire information on employability status of our graduates.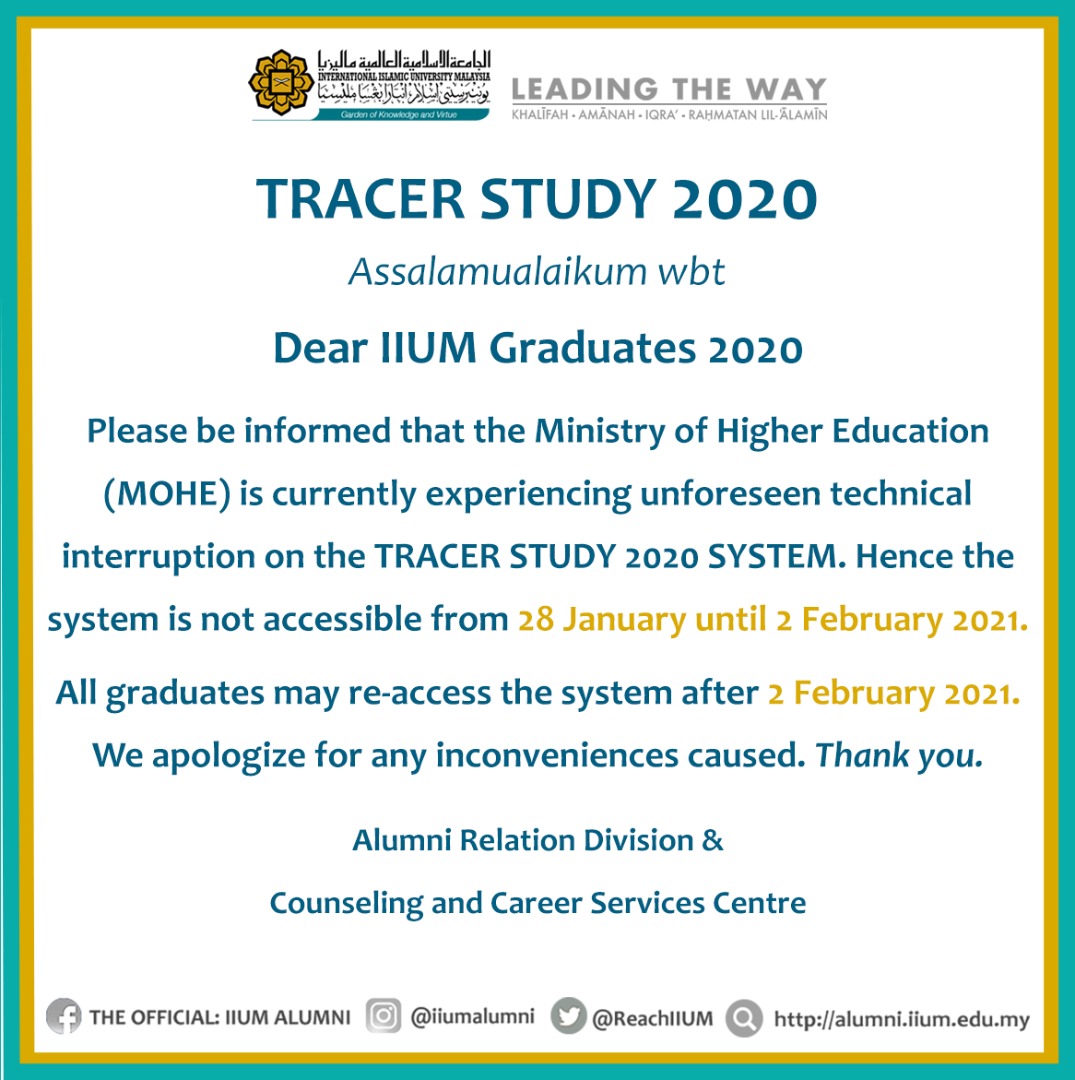 The Tracer Study Survey can be accessed at:
http://albiruni.iium.edu.my/myapps/tracer/
Notice for the deferred students:
The Tracer Study Survey form will be sent to your email in a PDF form. You are required to print it out, fill and pass it to the ticket counter during the robe collection.
In case of encountering difficulties to access the Tracer Study System, please contact the office of Alumni Relations Division at:
Tel       : 03 – 6421 6301/6313/6303
E-mail  : tracerstudy@iium.edu.my
Thank you.
Alumni Relations Division
Last Update: 29th January 2021