IIUM Convocation Ceremony is a prestigious event that mark the pinnacle of our graduands' achievement in their studies. It is thus common to celebrate this occasion with parents, family members and friends.
In ensuring that the ceremony is conducted with dignity, honour and most solemn, we would appreciate for the guests to abide certain etiquette during the ceremony.
The committee may prohibit guest from joining the ceremony in case of failure to follow our guideline.
Dress Code
Guest are required to wear formal or national dressing such as lounge suit, formal shirt, long trousers,  batik or Baju Melayu for gentlemen. National dress for  foreigner is allowed on condition that it is ankle length and decent. For the ladies, modest or aurah covered dress such as Baju Kurung or formal dress should be worn. National dress for foreign ladies may be allowed provided it is modest, aurah covering and ankle length. 
During Ceremony
During the ceremony, guests are NOT permitted to leave the hall. Guests are advised to take meals prior entering the hall. Kindly use the restroom before the beginning of ceremony as to minimise movement during the ceremony. Restrooms are available in the hall. Only appointed photographers are allowed to take photographs or audios.
During the convocation event, IIUM strives to provide all our graduands, their guests, and visitors with an incredible time. As such, we have provided the following facilities. Meanwhile, our practical committees are delighted to answer your concerns or assist you.
Kindly note that during the COVID-19 pandemic, usage of some of these facilities may be subject to current restrictions imposed by the Government of Malaysia.
IIUM would like to provide an astonishing experience to all our graduands, their guests and our visitors during the convocation ceremony. As such, we have provided the following facilities. The list may not be complete, and our friendly committee would be obliged to answer your inquiry or provide an assistance if necessary.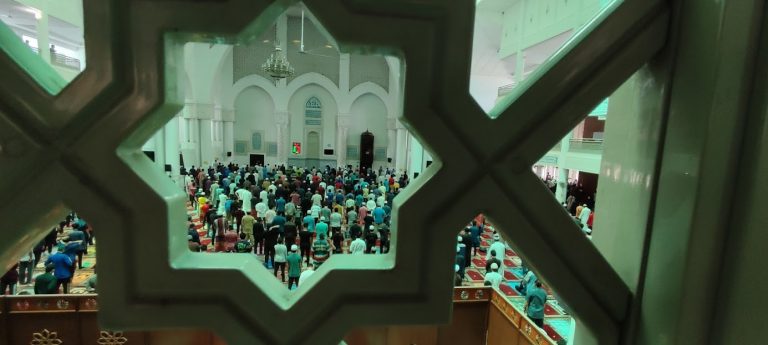 Prayer area
We would like to urge that everyone complete the mandatory solah before the commencement of the event. However, there are prayer areas available if necessary. The best option is the mosque, positioned in the center of IIUM. Its vast worshipping area welcomes guests. There are restrooms both inside and outside the mosque. Two modest praying places are available for brothers and sisters within the IIUM Cultural Centre (ICC), where the convocation event is held. Each has its own ablution facility. Dining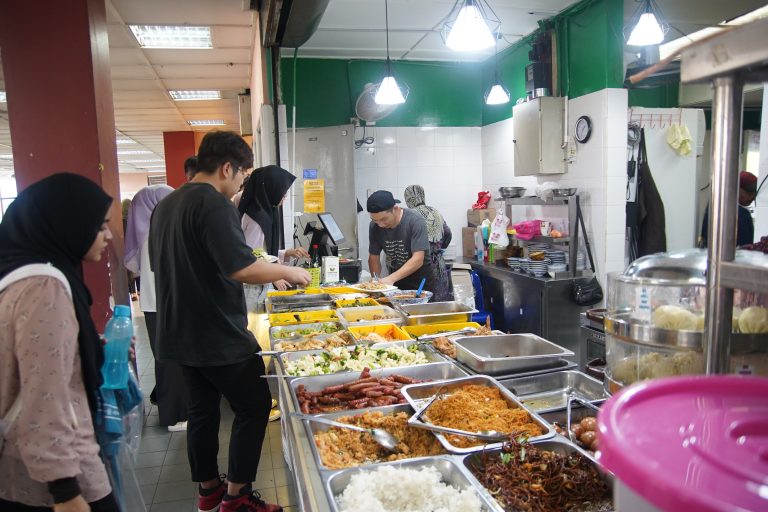 Dining
IIUM includes cafés, food courts, and (if available) mobile food trucks to help visitors receive the energy they need. We encouraged everyone to eat before entering the hall. Food courts in Mahallahs, for example, provide a range of cuisines that should appeal to everyone's taste. Some have gone viral on social media and are in high demand. Our Kulliyyah buildings and other places also include cafés. While dining on campus may seem rational and save time. Nonetheless, there are several dining options available outside of our campus, ranging from local fare to foreign specialties. Food outlets range from hawker stalls to modest restaurants and quick food joints to fancy upscale eateries.
Restrooms
A call from nature might occasionally come at an inconvenient time. Outside of the hall, there are additional restrooms. Many, if not all, of our bathrooms are accessible to those with disabilities.
Banks, ATMs and Convenience Stores
The main hall is near banks and automated teller machines (ATMs) if you need cash. You can acquire anything you need at one of the neighbouring convenience stores.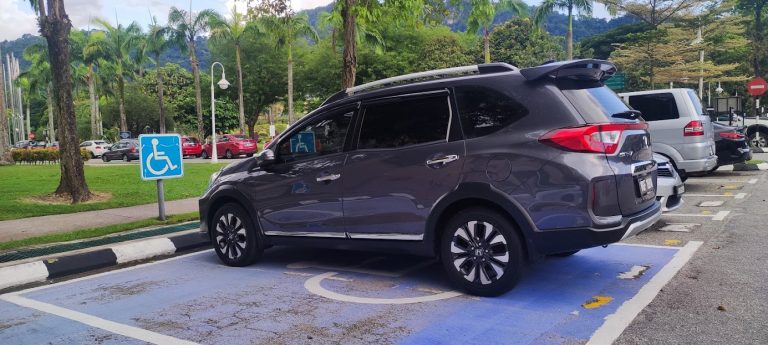 Parkings and Traffic Management
Our limited parking spaces must be adequately managed with the increased number of graduands, guests, and visitors. The resulting increased traffic also needs to be addressed. Our security staff will supervise parking places, and we have urged everyone to follow their instructions and not park arbitrarily. Please follow all traffic orders to avoid unnecessary congestion.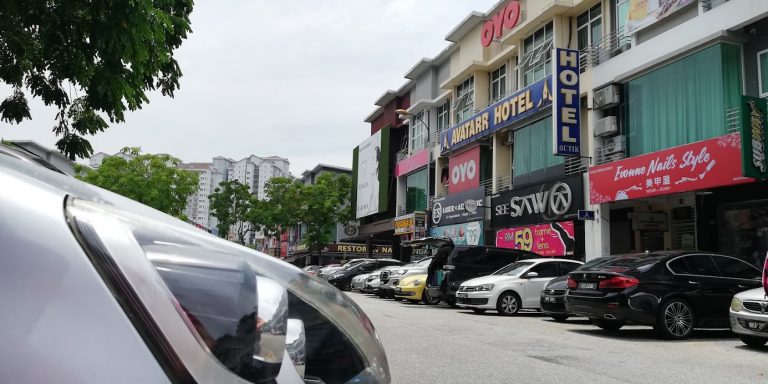 Accommodation
IIUM does not provide accommodation during the convocation ceremony. There are homestays, hotels, and motels available nearby. You may book early from the travel agency, online booking service, or direct booking to the hotels.